Thank you.
Consider all of you very special because I'm going to share a very big secret with you. Well, it's not really a secret, but it's a very big milestone!
I've graduated from high school!
Joining the ranks of Troy and Gabriella.
Picture from a Google search: justjared.com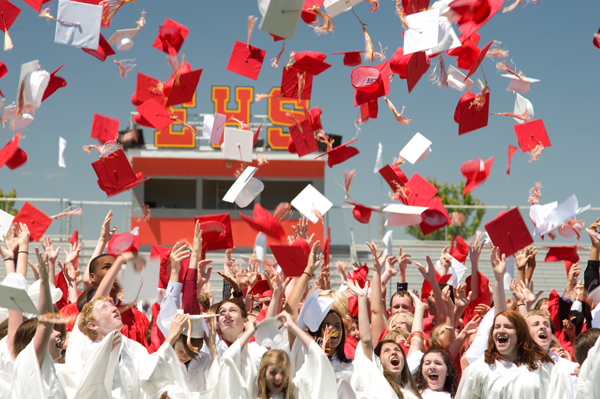 I tried to get a picture of the cap/tiara toss from The Princess
Diaries but couldn't find one. So this graduation
post is High School Musical 3 themed.
Picture from a Google search: sheknows.com
Caps off to me, please.